EDIT MAIN
At the end of their 7th grade year, select students were chosen to take Algebra in the 8th grade. The criteria for selecting the students was based on the following: the Algebra pre-test, the student's STAR Math scores, and the student's performance in the 7th grade classroom. At the conclusion of the waivered course, all students THAT WISH to receive high school credit for the coursework completed must pass an end of the year exam. Upon passage of the end of the course exam (at least 80%), a letter grade shall be recorded on the student's transcript and the course shall be calculated as part of the student's cumulative grade point average in high school. Each student can take the exam up to two times prior to the start of the following school year.
Jill Kratovil
8th Grade Math
jill.kratovil@k12.sd.us
Phone #: (605) 256-7717 ext. 3118
---
Computer Applications
The Madison Middle School Computer Applications Program is based on the concept of introducing programs that are commonly used in today's business world. Graduating eighth graders will be ready for all high school classes in which they will use the Microsoft Office Package, Online Tools, Video Editing Software, Web Design Software, Computer Hardware, and Google Technologies.
Students explore and learn skills involving keyboarding, word processing, spreadsheet, graphic, and multimedia applications through practical projects. An understanding of hardware, software, and the internet also develops as students cover the curriculum. Computers are powerful tools with practical applications for the present and the future
Typing Standards Stressed in All Grade Levels
Typing.com is an online program that the students have access to at school and at home. Every Student in the Madison Middle School has an account that has already been set up for them. Please encourage your son or daughter to become advanced in his or her grade level.
| | | | |
| --- | --- | --- | --- |
| Level | 6th Grade | 7th Grade | 8th Grade |
| Basic | 10 = WPM | <= 20 WPM | <= 25 WPM |
| Proficient | 11-20 WPM | 21-25 WPM | 26-30 WPM |
| Advanced | >= 25 WPM | >= 25 WPM | >= 21 WPM |
Website: https://tj057.k12.sd.us/
---
Students in Language Arts this year will:
Write using the 6+1 traits of writing in their writing notebooks and online through the Writing Coach
Create an 8th Grade Memory Book about their K-8 experiences and expectations for high school
Engage in lessons that focus on: editing, spelling, grammar, and communication skills
Use technology for a variety of writing activities
Websites:
---
In 8th grade math, instructional time will focus on these three critical areas: (1) formulating and reasoning about expressions and equations, including modeling an association with a linear equation, and solving linear equations and systems of linear equations; (2) grasping the concept of a function and using functions to describe quantitative relationships; (3) analyzing two- and three-dimensional space and figures using distance, angle, similarity, and congruence, and understanding and applying the Pythagorean Theorem.
8th grade math incorporates the "Big Ideas Math" textbook into the curriculum. Each student will receive a "record and practice journal" at the beginning of the year which contains notes, sample problems, and math practice pages.
Students and Parents:
Please go to the website: www.bigideasmath.com for information about all of the following topics:
Common Core State Standards
Math Vocabulary Flash Cards
Math Activities and Games to supplement learning
Skills review worksheets
At home exercises
Jill Kratovil
8th Grade Math
jill.kratovil@k12.sd.us
Phone #: (605) 256-7717 ext. 3118
---
The 8th grade curriculum at MMS focuses on the Common Core Standards for Reading: Literature, Informational Text, and Speaking and Listening.
Reader's Workshop will be implemented. This format gives students tools for selecting and comprehending literature. Students who were once reluctant to read will now find themselves with the skills needed to be successful readers. Over the course of the year, students will read many books and are encouraged to do as good readers do in exploring different genres, authors, and texts.
Reader's Workshop emphasizes the interaction between readers and text. Students learn to ask questions, make connections with prior knowledge and previously read texts, and ask questions to clarify faulty comprehension they recognize has occurred.
The program includes teacher conferences with students but emphasizes students' independence and allows them to become successful readers outside of the classroom.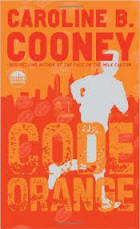 ---
In eighth grade science, our focus is on using scientific practices and concepts to explore and learn about the earth and all things related to it. Students will work individually, in small groups, and as a whole class to find a deeper understanding of the processes that occur in, on and above the earth.
Class assignments may include daily work, small group projects and/or whole group discussions. As larger projects are assigned, students will have extended work time to complete them. Not all work will be completed in class, so students should expect to have some homework in this class.
Students will also be using a composition notebook to organize their information, observations, and investigations related to the topics we study.
In eighth grade science, students will also take part in the science fair. Students will work independently or with a partner to investigate, perform an experiment, create a display, and present findings to class and judges.
Websites: Think Central
Science Fair Documents
Rocks and Minerals
Weather and Climate
---
8th grade American history is an introduction to our nation's history from the beginning of European exploration of the America's through the Reconstruction period after the Civil War. There is an emphasis throughout the year on the American Revolution, Westward Expansion, the Industrial Revolution, and the Civil War. Students will conduct several research projects and will use primary sources to explore history.