EDIT MAIN
7th Grade Modules
During the 7 weeks, the students will be using the Synergistic Modules lab. After Orientation, the students will be choosing three modules to complete. Modules include flight simulation, robots, health and fitness, engines, welding and more. Students will learn through hands-on practical exercises and critical thinking.
Typing Standards Stressed In All Grade Levels
Typing.com is an online program that the students have access to at school and at home. Every Student in the Madison Middle School has an account that has already been set up for them. Please encourage your son or daughter to become advanced in his or her grade level.
| | | | |
| --- | --- | --- | --- |
| Level | 6th Grade | 7th Grade | 8th Grade |
| Basic | 10 = WPM | <= 20 WPM | <= 25 WPM |
| Proficient | 11-20 WPM | 21-25 WPM | 26-30 WPM |
| Advanced | >= 25 WPM | >= 25 WPM | >= 21 WPM |
Website: https://tj057.k12.sd.us/
---
Seventh grade students will focus on 3 major writing styles: Narrative, expository, and persuasive writing.
Students will participate in verbal communication on a daily basis!
Students will review and learn about the different parts of speech and other grammar mechanics.
Technology will be incorporated frequently for a variety of writing activities, and learning opportunities.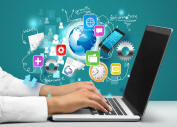 Learning opportunities will also include whole group instruction, group/partner work, and individual practice.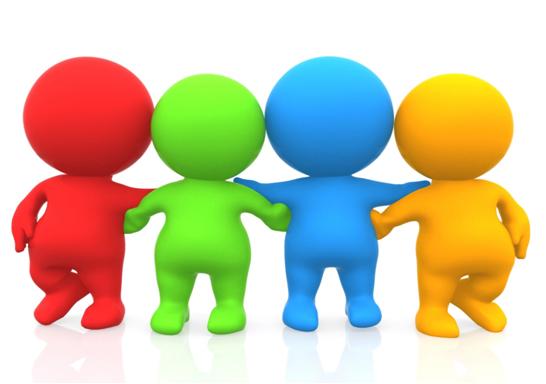 Websites:
---
Hi, I am Mrs. Wiese the seventh grade math teacher. I also teach an eighth grade math extension & power hour, class. I coach football and wrestling cheerleading. I graduated from DSU in 2006 with a B.S. degree in Elem. Ed. with middle school endorsements. I earned my Master's degree in education from SMSU. Besides being a teacher, I am also a mom. My husband and I have four children. I enjoy spending time with my family & friends, running, being outside, and going shopping.
7th grade math topics:
review basic operations
ratios and proportions
integers
expressions
equations
inequalities
geometry
statistics and probability
graphing
Each unit will include problem-solving applications for the students. Please always show your work. Remember you can always check your answers using a calculator.
Websites:
---
Hi! I'm Mrs. Rahn and I'm a reading enthusiast! I graduated from USD and have a Master's degree in reading from USF. This is my fifth year of teaching 7th grade reading at MMS. I also teach a cruise class, an 8th grade reading extension class on The Diary of Anne Frank and the Holocaust (another of my passions).
Now, a little about my reading classes. Students will be focusing on their metacognitive skills this year by applying a variety of reading strategies in order to comprehend text from various genres. Strategies will include visualization, questioning, analyzing, evaluating, and identifying literary elements and devices such as plot and theme. Students will be picking their own books to apply their skills throughout the year. They will usually be expected to finish at least one book per month and complete a variety of projects associated with their reading. The students (and I) will keep track of their reading and learning with their Reader's Notebooks.
"So, what are you reading now?" Go ahead and ask them! Seventh grade students should always have a book to read!
There will be a focus on the common core standards. Parents and students are strongly encouraged to view the Common Core Practice Test available at http://sbac.portal.airast.org/Practice_Test/default.html
My email address is: karen.rahn@k12.sd.us
I can also be reached at the Middle School by phone: 605-256-7717
---
Seventh grade science is based on the science of all aspects of life. Students will use inquiry methods to explore, research, find evidence about and present on all areas of life. The focus of science is to use evidence to support information and arguments about facts related to science. Students should also be able to evaluate scientific information and argue for or against other presentation. We place special emphasis on being able to practice essential skills while using concepts that are necessary for all areas of learning while learning about the core ideas of science. Much of our learning is done within small group settings, which allows for deeper scientific conversations! There will also be group projects throughout the school year, which will be assigned with extended work time for completion.
Websites:
---
Students in 7th grade Social Studies will study the peoples, places, and environments of the seven continents of the world. The knowledge, skills, and perspectives of the course are centered on population and cultural characteristics, landforms and climates, economic and political systems, and migration and settlement patterns within the regions of the world.
It is my expectation that students will:
Use maps, globes and other geographic tools to analyze the human and physical features of countries and regions
Compare and contrast the distribution, growth rates and characteristics of human populations
Understand the concept of culture and learn about different cultures around the world
Compare and contrast landforms and climates of countries and regions
Analyze the relationships among the environments, movement of peoples and development of societies
Work productively within the classroom whether in a small group, with a partner or working independently
Complete assigned homework and have completed and ready at beginning of the class period